Many have announced the death of brand loyalty. With a wealth of information and product reviews accessible 24/7 on the Internet, consumers are constantly barraged with choices. Couple that with so-called customer "loyalty" programs—think worthless points, punch cards, and rebates—and customers feel powerless. It's no wonder why most brands are dealing with churn.
Introducing Thankenstein: A promotion to re-energize T-Mobile customer loyalty—in a monstrous new way.

After launching T-Mobile Tuesdays, T-Mobile's epic customer appreciation program, we saw an opportunity to go big on the spookiest Tuesday of the year: Halloween.

Starting the Friday before Halloween, customers "awakened" Thankenstein with their tweets, giving them the power to unlock and redeem their own rewards. Once alive on Halloween, he became the "monster of ceremonies and giveaways" across all T-Mobile Tuesdays channels—including Instagram, Snapchat, Facebook, Twitter, and T-Mobile.com. His task: Interact with customers and give away awesome extra prizes throughout the day, including a grand prize trip to London's famous haunts.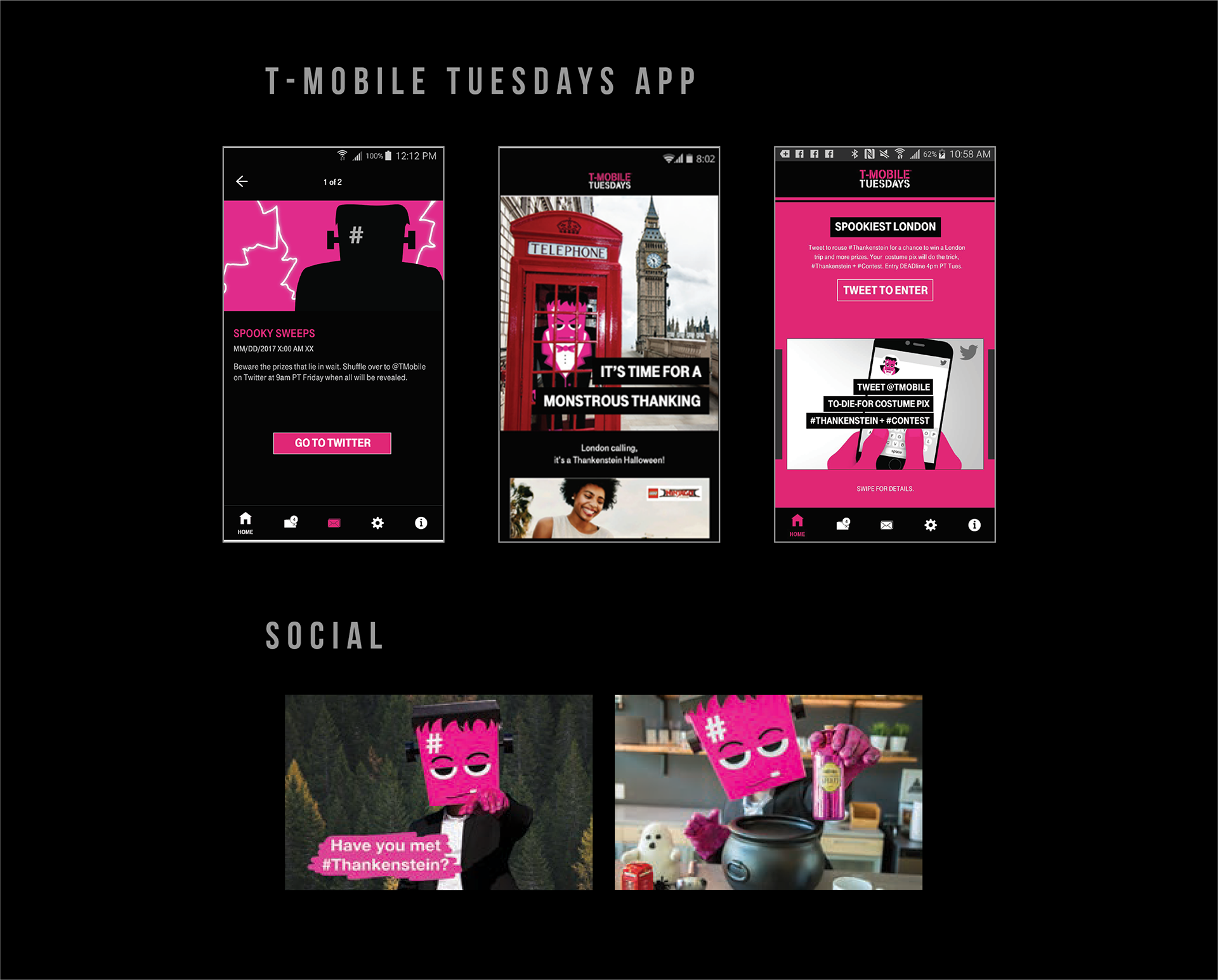 Thankenstein's distinctive personality and interactive story brought new life to T-Mobile Tuesdays, driving extra customer engagement, heightened excitement for the program, and, of course, epic customer appreciation. In turn, it also helped reduce churn, making customers feel empowered and in control of their own awesome rewards.