In the era of burgeoning customer data and high consumer expectations, T-Mobile needed a new approach for handling great amounts of customer attributes and triggers, and delivering tailored experiences on a large scale. 
We introduced a modular design system, to perfectly fit their needs. A modular approach employs atomic design to create a system of self-contained components that can be reused in order to improve the quality and consistency of communications, while also speeding up output. Modules can be exchanged, removed or replaced to create a more tailored experience for individual customers.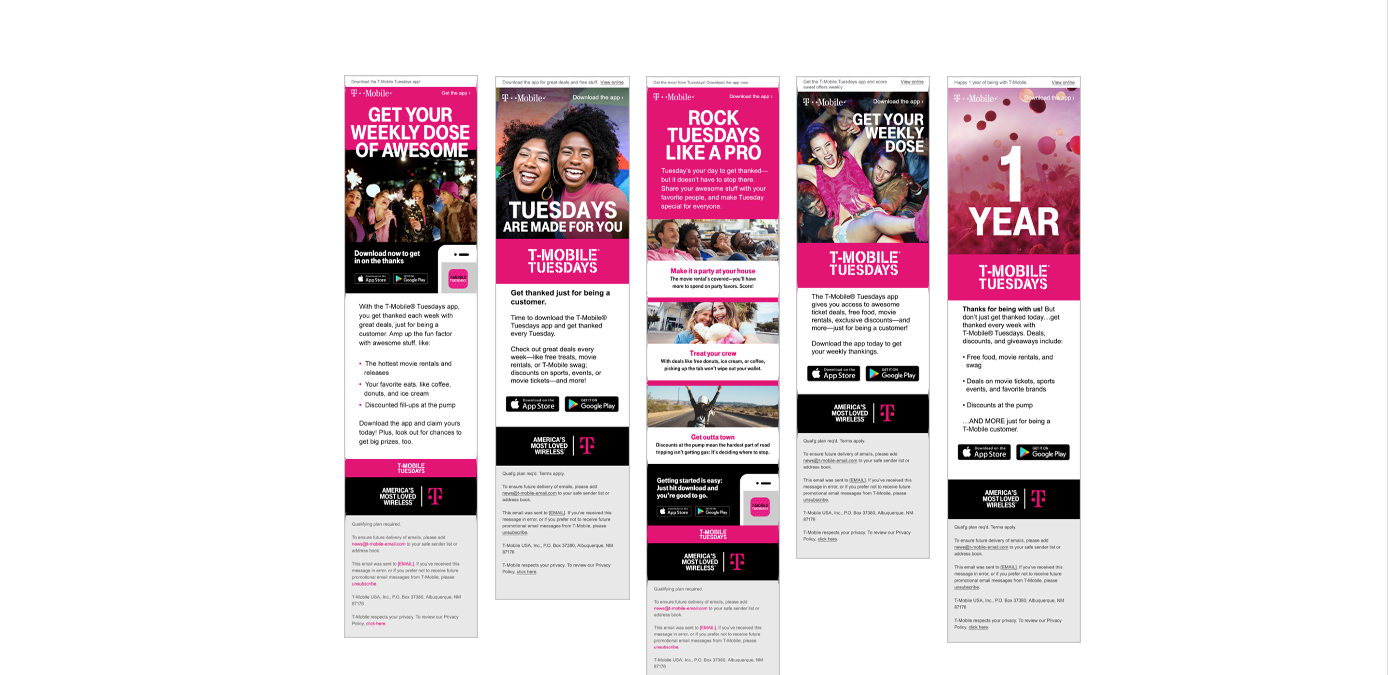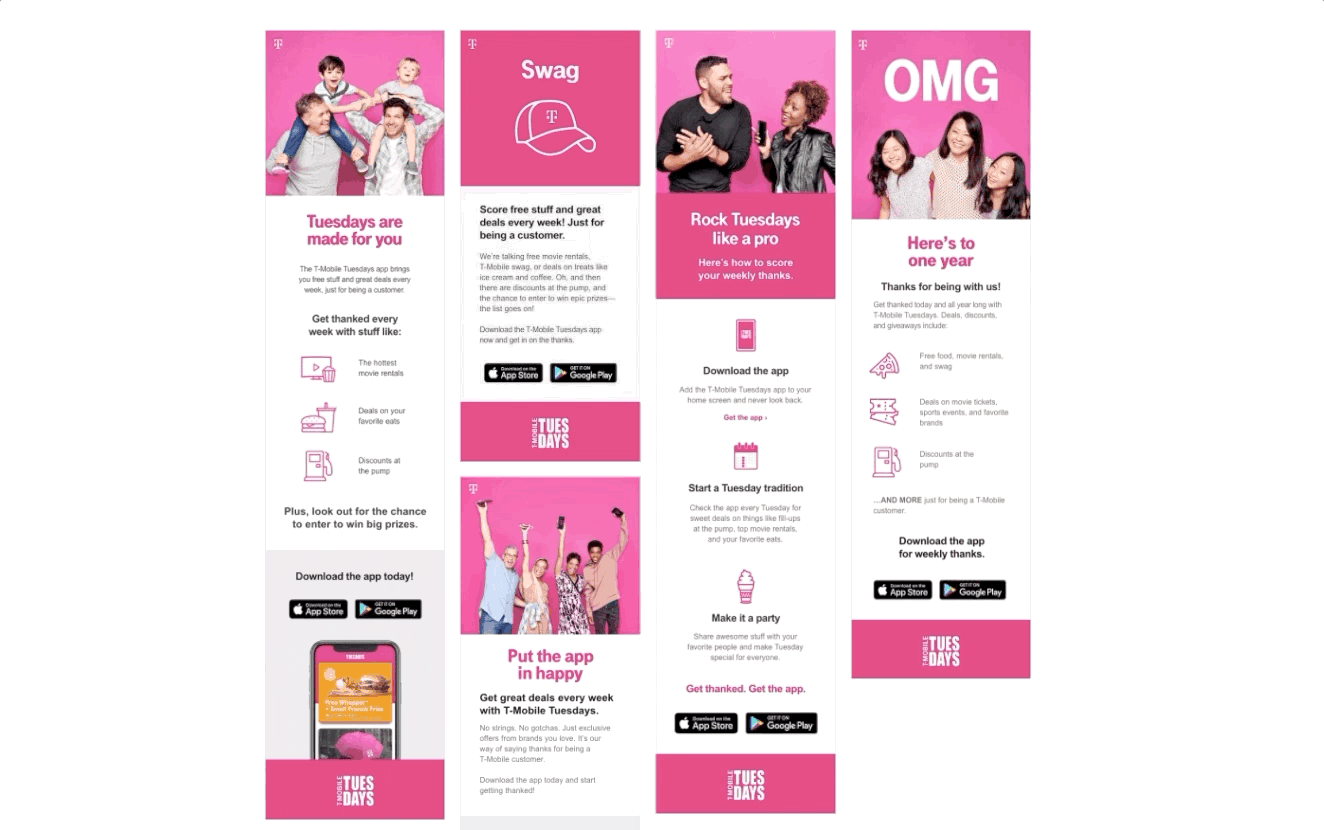 Standardized interactive elements like buttons, text links, and status bars led to increased usability for recipients. 
Modular made it possible to reuse the same code and template structures, and with the right tools and data, the ability to swap in and out modules on the fly for personalization.
The ability to turn modules on and off made it easier to create the right experience for multiple audiences with minimal effort.