Model Remodel Website
Online gallery and social media
Model Remodel (MRM) is a premier, full service green building contractor in the Pacific Northwest.  They work on a wide range of projects – from new construction to small- and large-scale remodeling. Partnering with outstanding architects, skilled subcontractors, and visionary clients. MRM delivers classic craftsmanship combined with 21st-century best practices for customers who are looking to make their homes more comfortable, healthy, energy efficient and market ready.
Riverbed teamed with Alex Steele of Ecomaven and Objective Consulting Inc to create a website that captures the beautiful work of Model Remodel. They created a inspiration experience for MRM's clients and potential clients. It provides them an opportunity to dream about what their new home might look like and what MRM can create for them. A great feature of this is site is being mobile ready so MRM's audience can view it on the work site or on the go. Visit the site at 
modelremodel.com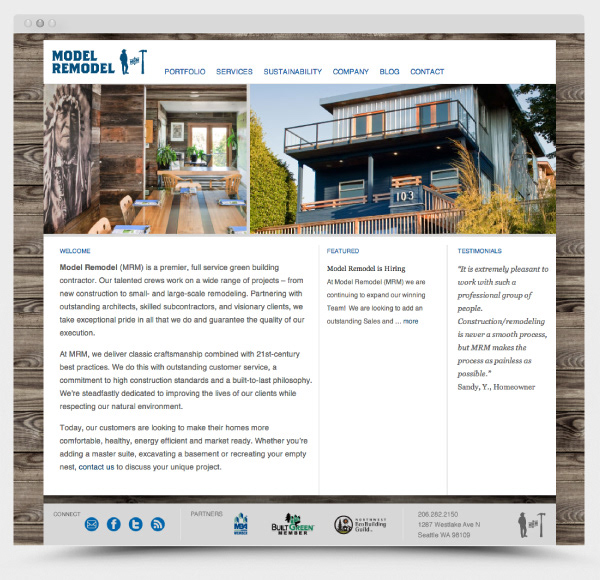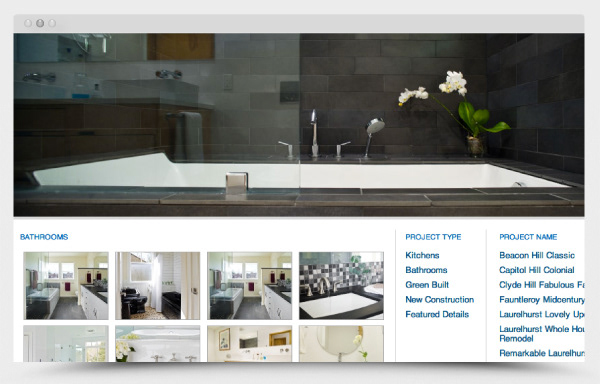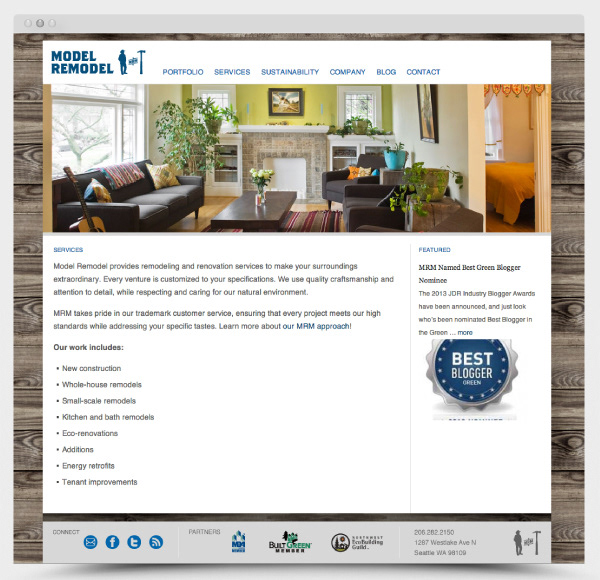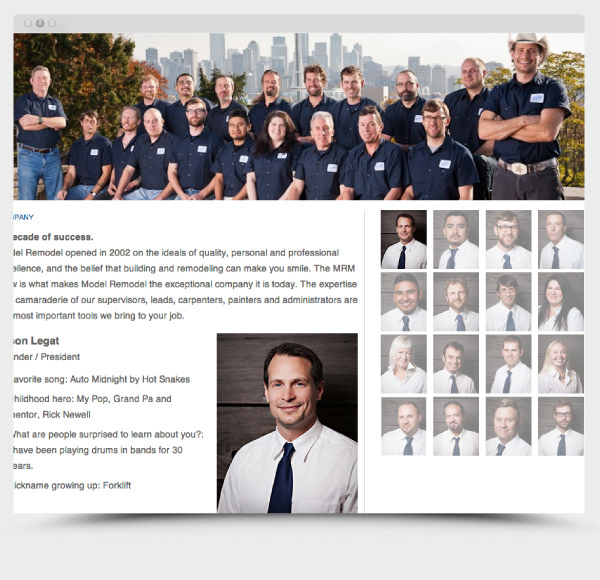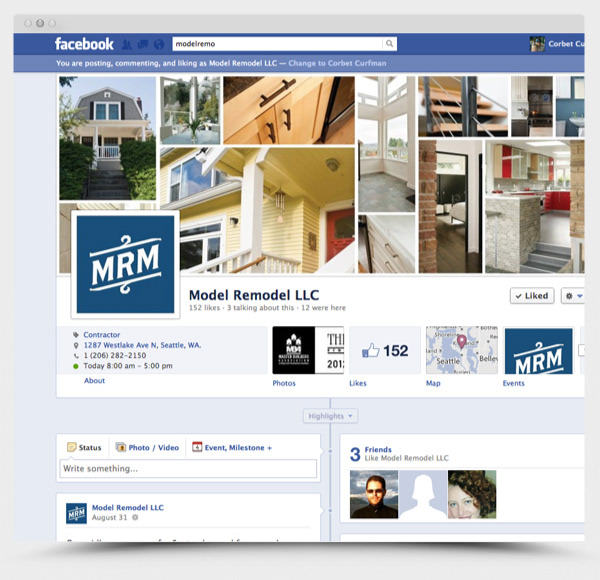 Facebook page for ModelRemodel.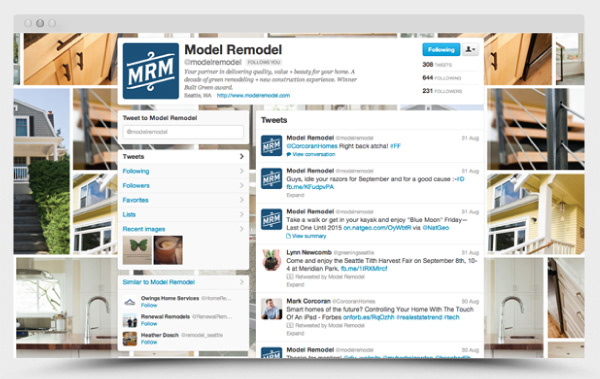 Twitter page for ModelRemodel